I've been painting off and on for about 15 years - mostly as just a hobby. I have shown work in various local art shows and have sold a few pieces here and there. I focus primarily on landscapes and wildlife paintings done in acrylic. I especially enjoy painting birds. Many of the scenes I paint seem to be slowly disappearing from our environment. I feel that this is my way of preserving those special scenes.
I recently had some prints made of a few of my pieces and hope to have more made soon. Currently I don't have a dedicated web site to show my art work, but its coming!
Here are a few of my pieces:
"Passing Through" - Mallards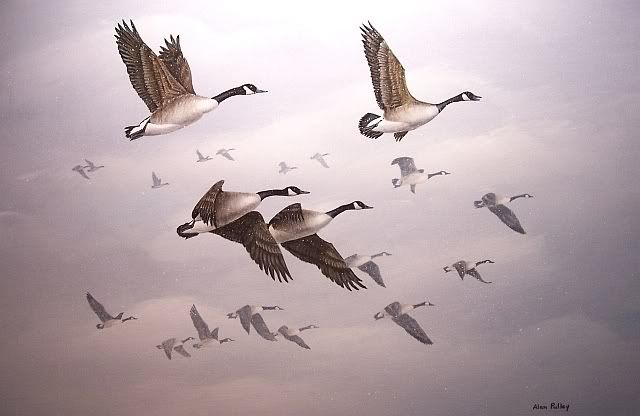 "Heading South" - Canada Geese
"Winter Farm"
"Spring Time" - Eastern Bluebirds